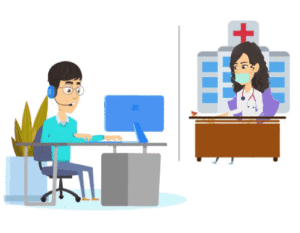 'Business process outsourcing', expansion of a three-letter word, BPO: brings food on the table of millions of Indians. This industry employees people in scores and mostly from the segment of the society in need of dire uplifting, immediate infusion of funds to make survival possible. BPO in the last 20 years has successfully created a new breed of the middle class, a layer just above the poverty line; a zone of youth, energy, aspirations, and dreams. The socio-economic classes above this layer snort at this group of hardworking professionals mostly because they consider call centre workers less educated (70%+ are indeed not even graduates) and not particularly well off (60%+ make just about minimum wage). Social stigma and prejudice are associated with this group all too easily and all too often. I have spent a portion of my professional career in this segment, working alongside women and men who bear the cross of biases proudly.
You should know this though that the thing about stereotypes is that 'not all of them are based in reality'.
In my experience, I have found this group to be enterprising, smart, hardworking, sincere and forward-looking. These assemblages are also uniquely liberal, vocal and willing to participate in the change: both societal and those that shape the contours of business and economy of the country. This constituency is often not given the credit it deserves for taking 'working nights' into the mainstream. Outsourcing service providers are also not given the accolades it merits for bringing in young women to the workforce – paving way for social equality and financial liberation of the gender neglected for far too long. This industry is also the reason why computing and smartphones could become popular in an otherwise technologically backward country, like ours. A first close look at a working computer happened in the training rooms of their employers, for these millions of Indians. So in a way, the groundwork of creating a country that is conversant with computing and digital way of working has been prepared by this industry too, to the extent of its numbers.
1st decade of boom, followed by fast-paced 5 years and then the last 5 years of transformation was punctuated by the pandemic in early 2020. Things began looking shaky. It, however, did not take too long, for things to change completely. Let's take one metric – work from home.
Before pandemic.

Less than 1/10th of the workforce was working from home.

Only about 4 out of 10 in these 1 out of 10 used to be from the front line.

A year in the pandemic.

56% of all operations (at the peak of the pandemic) shifted base from office to home.

The rest did not or in some cases could not, for:

Logistical roadblock – transportation of computing infra and broadband connectivity.
The willingness of the clients to operate in the slump.
A study conducted says this :
The industry saw a double-digit decline in managed services in the second quarter of this year, with total global spending down 16%. A Deloitte poll conducted in April 2020 showed that 32% of businesses believe the end of the pandemic will bring with it a reduction in outsourcing.
One would assume that with things stacked the way they are, this industry would have lapped the change and must be working hard to re-invent itself, while it is true for a small and progressive section of the industry, the majority are still prisoners of the past – and in this reluctance to change lies the biggest folie of this otherwise upbeat industry.
A survey was conducted to find out how the workers would like to continue work in the future?
46% of the staff said that they are willing to continue working from home, as it helps them do better and also gives them time and resources needed to take care of their stuff at home. A win-win situation they say.
The balance, 54% wish to return to the office.
One might think that aggregation of how individual employees think may not be enough for us to conclude how the industry as a whole thinks; especially the leadership. And there comes another segment of the study which, for the lack of a better term is – Perplexing.
Only half of the BPO leaders think that the delivery, infra, environments, objectives of operation will change after we would have seen the pandemic off. The rest which is another half of the industry leaders believe that as soon as it is over, it is going to be a return to yesterday's years. People going back to brick and mortar, office-based production.
A half is a significant volume which is still not for the permanent change, therefore – it is safe to assume that, what we are going to witness will bear the semblance to a hybrid model.
The question, however, is that is this the right approach? Will the world be better served with it?
Well, I for one, believe that this industry has reached a breaking point. What do I mean by "breaking point", you might wonder?
Here,
Believers in BPO will continue to pump capital and also see a surge in volume in the medium term. The assignments that the large players leave, don't drop dead right away it first goes to the smaller operator for some time and then moves to the automation assembly, if not to the bin. This in-between period can be confused as the period of growth.
Powered by popularity and simplicity of 'digital and distributed operations', the cost of entry, a barrier, has evaporated suddenly, which is bound to result in a spurt in a number of small players, (less than 500 seats). They too will get business in the medium term, the same waterfall logic of the economy will support them.
Shifting demands – will create the illusion of growth.
So then the question is that, will such a strong economic force, a force for the good suddenly disappear? Will BPO become extinct in the next couple of years? The answer to that question is no. It won't, it will exist for some more time but just as landlines survive today but they do not mean much in the grand scheme of things. Like Smartphone has taken the place of PSTN, cognitive conversational AI-based tech solution will oust the current phone-based BPO industry. I pray, that it should not be seen as a bad outcome, 3 decades of glorious run built on an army of semi-skilled workforce generating billions upon billions in revenue is not a mean feat but as with most things, we are at the cusp of massive change, witness the change as it is happening.
I believe that what will become of the BPO industry can be understood by these phenomena.
Business Offering
Voice to Technology: Primary offering of the BPO service providers will have to shift from phone-based conversational service to Technology platform based servicing such as no-code augmentation of ChatBOTs to the maintenance of Voice BOTs. BPOs will have a role to play in the training of the voice BOTs and other RPA operations. From 100% delivery to 90+% Audit and training that is the domain in which outsourcing is to shift.
Voice to data: Data cleaning, alignment and error correction in upload and running of data operations, will be a new line of business for the BPO.
Frontend operations to backend: Backend controls to do with designing and maintaining workflow operation will be another source of revenue for the BPO of tomorrow.
Operating Model
Outcome-based billing: Transaction-based billing is soon going to be a thing of the past, servicing will be measured by outcome. So instead of how many calls/email answered (AHT based billing) to conversion/satisfaction based billing will kick in. Organisations are going to come out of volume game in the near future and focus on the delivery of the business KPIs exclusively.
Distributed work: Work from home is a reality that can no longer be suppressed. This change is destined to alter the very concept of business continuity planning and execution.
Lag in operation: Service operation is going to shift from current 'real-time' arrangement to 'scheduled framework' which will reduce the application of strengths of labour arbitrage. The volumes will become more and more predictable rendering WFM less and less applicable.
Consultative Solution: BPOs, are poised to play a key role in the design of processes and will be involved in operations related to processing re-engineering, identifying errors in automation and in training the Artificial Intelligence models. Service philosophy design is also going to become the forte of the high-end BPOs.
People and culture
Low-end data work: Bulk hiring of people who can conduct basic data Ops, to do with learning from and training of data models will begin.
Upskilling: About 30% of the current staff will be upgraded to work alongside the machines on either data cleaning or audit/training of the models.
Openwork,: Gig economy, specialised roles in BPOs are no longer going to be full-time employment roles, subletting of work and employing talent on a project basis will become the compulsion of the cost model that BPOs will have to operate under.
Sooner the industry accepts the facts as they stand today, the better will the next version of the industry be. I am excited to be a part of this inspiring change.
Do share your views with me on [email protected]
Have a good Sunday!