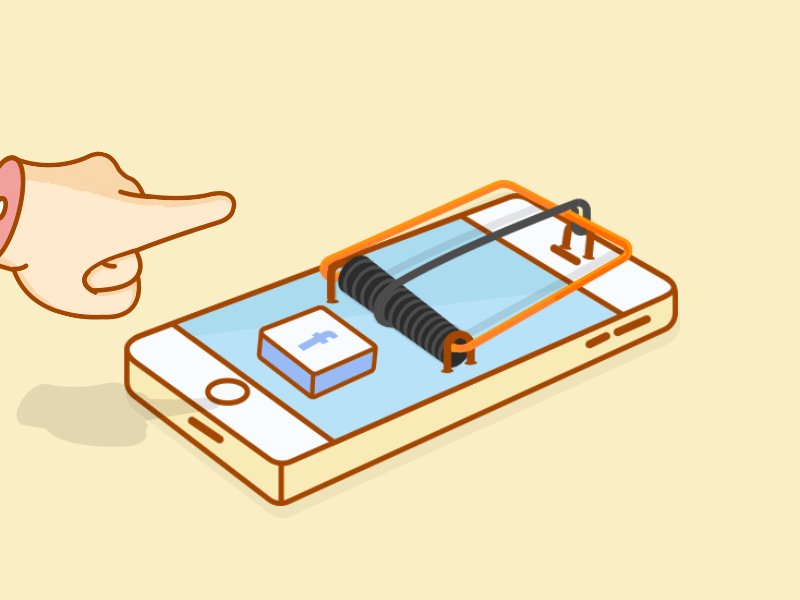 Let's familiarise ourselves with key numbers on the internet usage, its penetration, and stats on social media users in our country (India), before we make the case for a dedicated social media customer service strategy, for brands serious about customer experience.
680 million active internet users.
478 million WhatsApp users.
349.2 million active Facebook users
201.1 Instagram users.
115.9 Snapchat users.
81 M Linkedin users
46% internet penetration.
32.3% Active social media penetration.
13,462 MBs monthly average data consumption per user.
The average internet user in the country spends over three hours per day on social media.
** Figures listed above have been taken from https://www.statista.com/topics/2157/internet-usage-in-india/#dossierKeyfigures
Facebook with 77% of the social media market (as of May 2021) leads the pack alongside YouTube which has become the leading video-based social media site. Indian users are literally basking in the internet's glory. Orkut was our first introduction to virtual socializing back in 2008, there has not been any looking back from thereon. Facebook captured the market that Orkut vacated entirely and not just that also expanded the market with its family of services like WhatsApp, Instagram, Facebook Messenger. Twitter has made its mark too, among the users who are vocal and inclined to share their views freely on social media, the microblogging wonder world.
Given the ubiquitous nature of the internet and social media, in particular, it becomes imperative that a vast majority of Indian customers would be on these channels. So, that should make the case of why social media should be accepted as a channel by corporations.
Most of the brands already collect social handles from customers today to create an accurate profile (Not all brands collect the data in the most ethical manner though). I must mention there that it should be done with consent from the customer. Data privacy has been recognized as a fundamental right by the honorable Supreme Court of the country and it should be respected as such. It is just uncool, uncivil, and undignified to not have users informed about the data that is being harvested from them, apart from being borderline illegal. I say, borderline as the parliament is still in the process of hashing out granular details of the privacy bill, which is expected to become a law in the budget session of the parliament.
Social media is not merely a digital platform for people to share their views, opinions, rage, news, media (pictures and videos). The sheer number of users that dance unhesitatingly to the rhythm of powerful algorithms housed in black boxes- makes social media platforms the most potent stage for amplification. The network effect, if you will.
'Viral' in day-to-day use wasn't as abominable a word as it has become during the pandemic. It used to be the dream of every (wanna-be) influencer. A survey done by ET in 2018, suggested that more than 2/3rd of those who post regularly (more than 3 posts a week) secretly pray and hope to become viral. Youtube, in particular, has become the favorite destination for brands to advertise their products. There are over 50K Youtubers in India alone with more than a million followers.
It is a double-edged sword though!
A good deed can become the talk of the town in the blink of an eye at the same time a slip up can mutate into a meme and find prominence in popular pop culture. Brands have tried to tame this beast to their advantage, some have succeeded and others haven't. Zomato is a social media success story that every Indian internet user identifies with. DBrand, a US brand, represents the rude side of our society, elegantly. Believe me, when I say this, their customers simply love getting abused on Twitter by DBrand BOTs, trained on a vast variety of hurtful insults.
We've established why social media must be regarded as an important channel and also given a comprehensive view of how it has the ability to quickly disseminate information.
Now, let's turn focus on ways of augmenting customer support for social media. We can broadly categorize the approach into four parts.
Capture: It is essentially the process of listening and registering all that is being posted about the brand on all relevant avenues. To aid the process organizations will be well advised to adopt an omnichannel platform, one that can get integrated well into its backend system/DB/Order Management systems, as the case may be. There is no dearth of excellent cloud-based applications, make a detailed comparison of the tools, and then choose the platform that works for you.
This adoption will enable you to equip the support teams with context and enrich their response by providing them with the complete history and profile detail of the customer.
You should choose to display all relevant and recent details of the account of the customer so that the agent has a good understanding of the persona in which the customer falls.
It should also give a history of customer interactions, from all channels. The support agent will then have an idea if the customer is facing the issue repeatedly or it is the first encounter with an error. They will also know every other reason that led the customer to get in touch with the brand – even before saying/typing the first word to the customer.
The support agent informed by the history will modulate their responses to not only provide, an agreeable resolution but appear a lot more acceptable to the customer.
Respond: You'll agree with me that there is a certain informality in the language that is used on social media. It is no longer required to be an uptight button- up, sermon. The social media lingo is a bit more relaxed, easy-going – the Gen Z vibe if you will. Abbreviations shine. It is a platform that gives the support staff the ability to be creative, witty, and quirky but extra care must be taken to ensure that one doesn't come across as arrogant, insensitive, brash, or rude.
The cancel culture is rampant, do everything you can; to not end up a target/perpetrator of it.
Hiring practices have to be attuned to the need for social media. One could include these steps in the screening process.
Study the social media profiles of the candidate thoroughly to access language, general awareness, respect and professionalism displayed while interacting with peers.
Study engagement that he/she is able to generate with their post.
Try and assess how creative are they?
Authenticity can be determined by a plagiarism test.
Check for service orientation.
Resolve: TAT (Turn around time) needs an overhaul too. We live in a world, in which groceries get delivered in 10, Pizza in 30; there is no way your TAT should appear longer than these examples.
Offering correct and complete information; total resolution to the issue at hand is the expectation that the customers have. They expect a swift resolution and an arrangement that eliminates the possibility of repeat error encounters.
The tricky thing to note here is that organizational capability does not change overnight. It is a result of consistent efforts invested over the period of time. So, if they are organized to resolve a type of issue in 4 hours today, it can not be magically reduced to 1, in the very instance that an issue is raised on social media. Whilst, there is every case to be made for the TAT to be made shorter. It is just not practically possible in the very instance. Therefore, the thing to do here is to prioritize the issues raised on social media over other channels – this is a quick fix, a short cut and it works only in the short term.
Eventually, the organization will need to tighten its backend processes such that they are able to process queries/requests/complaints from the customers at the earliest of the possibilities.
Transparency helps build trust.
When you set expectations with the customer, remain mindful of them. Never overcommit and underdeliver. Should an unexpected development come in the way of you meeting your earlier commitment, reach out to the customer before the lapse of the TAT and inform the customer of the delay. Explain and reason and offer an unconditional apology.
Always remember, that customers today do not compare you with your competitors but with the very best experience that they have had in their lives. That corporation could or could or could not be from the same sector. To put things in perspective, let me say every brand, no matter how small or how different, is compared with Amazon and Apple of the world.
So brace yourself for it.
Engagement: Social media has all the tools that brands need to build a community of loyal customers. Look at the meteoric rise of OnePlus, as a brand. It has been able to create a name for itself relying purely on the resourcefulness of the internet.
Here also your opportunity is only limited by your imagination.
You could choose to adopt one of these practices in vogue.
Polls
Quiz
Short videos
Affiliate posts.
Educative content.
Taking stand on social and national issues.
The idea is to communicate freely with one and all who are willing to engage and lure those who aren't quite in the fold as yet. Use the amplification abilities of the platform to the advantage of the brand. It can become an effective customer education tool.
From how-to to self-help, social media can be the messenger you'd want it to be.
I hope this has been helpful.
Until we meet again, goodbye!